Sublimate
The essentials
For textured hair: Suitable for all types of dry hair and suffocated scalp for nourished, detoxified and sublimated hair.
PURIFYING
CANDY
NUTRITION AND GROWTH
SEE PRODUCTS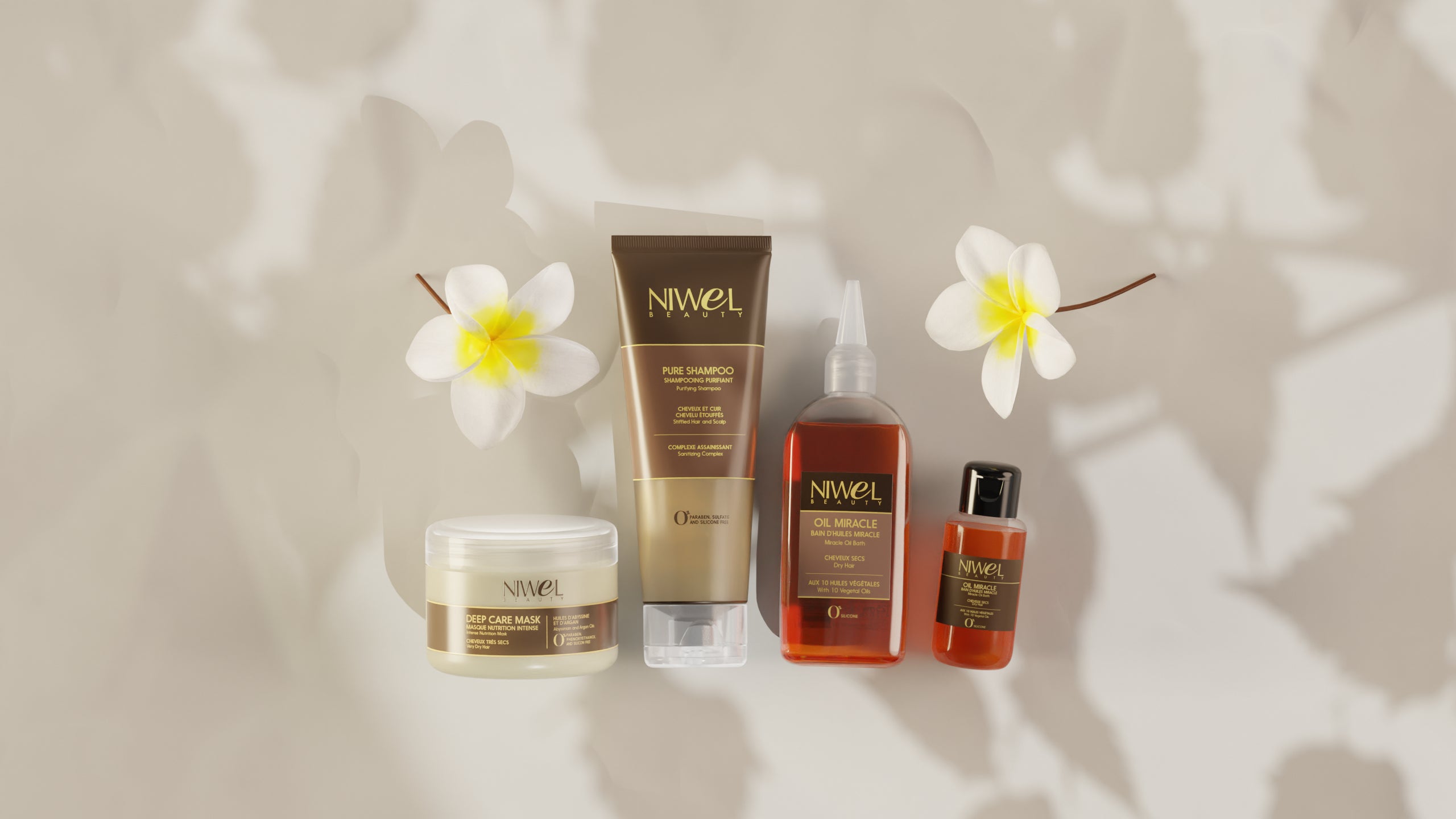 The essentials
Obliteration of the pore by sebum (accumulation of sebaceous deposits under the skin) hinders irrigation/oxygenation of the roots and de facto slows down hair growth thanks to its formulas with sanitizing and balancing complexes.
PROFESSIONAL FORMULAS
Formulas tested and approved by our hair experts in the salon for a professional homemade result
SPECIFIC ASSORTMENT
Tailor-made hair routines for each type of texture
QUALITY PRODUCTS
Paraben-free and sulfate-free, highly nutritious and restorative ingredients for optimal effectiveness
NIWEL BEAUTY AT YOUR HOME
Secure payment, delivery in 3 to 5 days offered from 60€ of purchase in France and 120€ abroad!
SUBSCRIBE TO OUR NEWSLETTER
Be the first to receive the latest exclusives and advice from our experts