To feed
Frizzy & kinky hair routine
For frizzy or curly hair: Intensely nourishing products enriched with Carapate Oil for fortified, shiny and deeply softened hair.
SOFTNESS AND SOFTNESS
SHINE
EASY STYLING
SEE PRODUCTS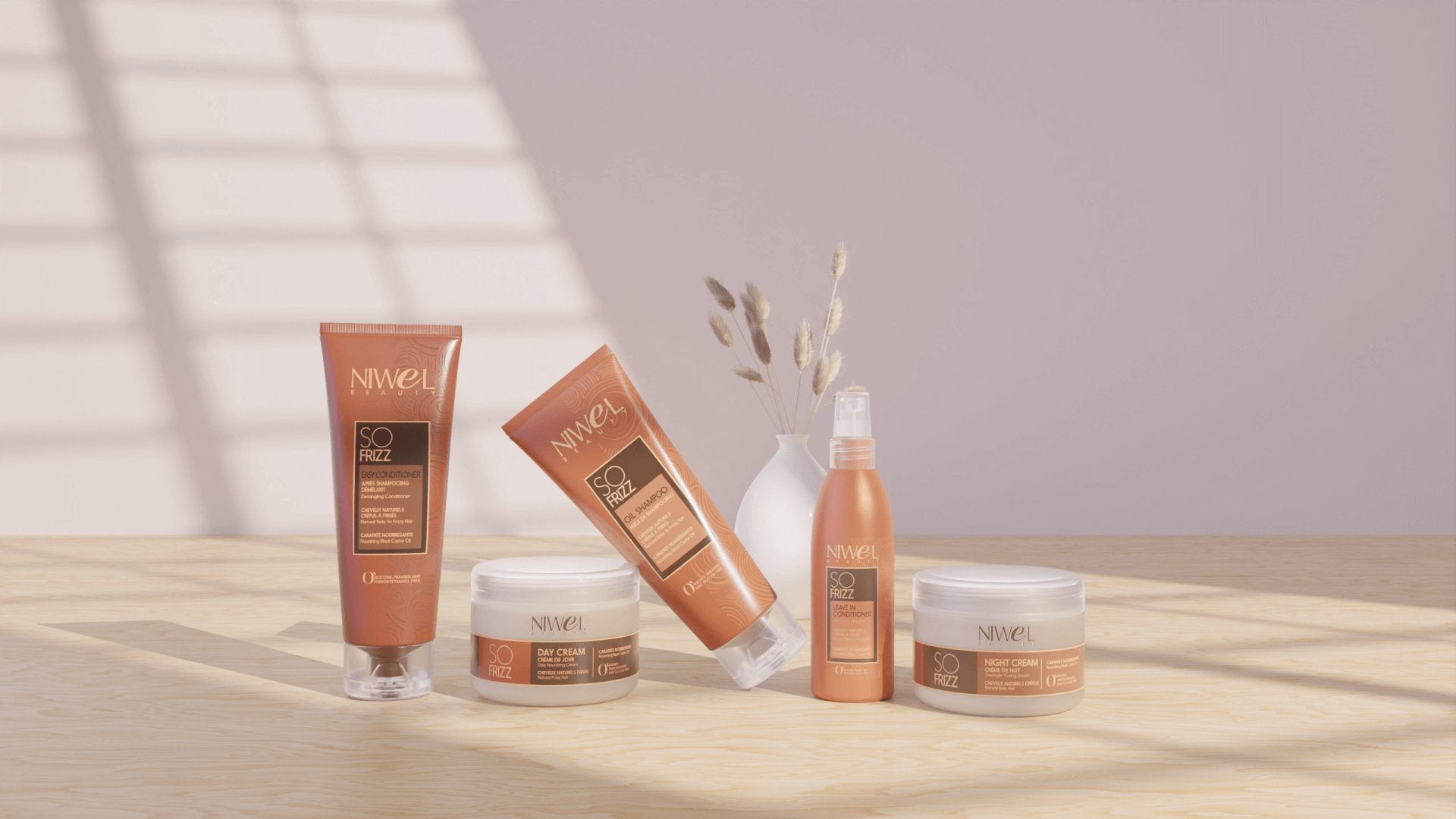 Frizzy & kinky hair routine
The sebaceous gland, present right next to the follicle, produces sebum which is the natural "lubricant" of the hair. In curly or frizzy hair , the pores being tightened, the sebum is poorly evacuated on the surface of the scalp and along the fiber, which causes dryness of the hair.
PROFESSIONAL FORMULAS
Formulas tested and approved by our hair experts in the salon for a professional homemade result
SPECIFIC ASSORTMENT
Tailor-made hair routines for each type of texture
QUALITY PRODUCTS
Paraben-free and sulfate-free, highly nutritious and restorative ingredients for optimal effectiveness
NIWEL BEAUTY AT YOUR HOME
Secure payment, delivery in 3 to 5 days offered from 60€ of purchase in France and 120€ abroad!
SUBSCRIBE TO OUR NEWSLETTER
Be the first to receive the latest exclusives and advice from our experts