Hydrate
Curly & wavy hair routine
For curly and wavy hair: A range enriched with coconut for deep hydration of the hair fiber.
SOFTNESS AND HYDRATION
CONTROLLED VOLUME
DEFINED CURLS
SEE PRODUCTS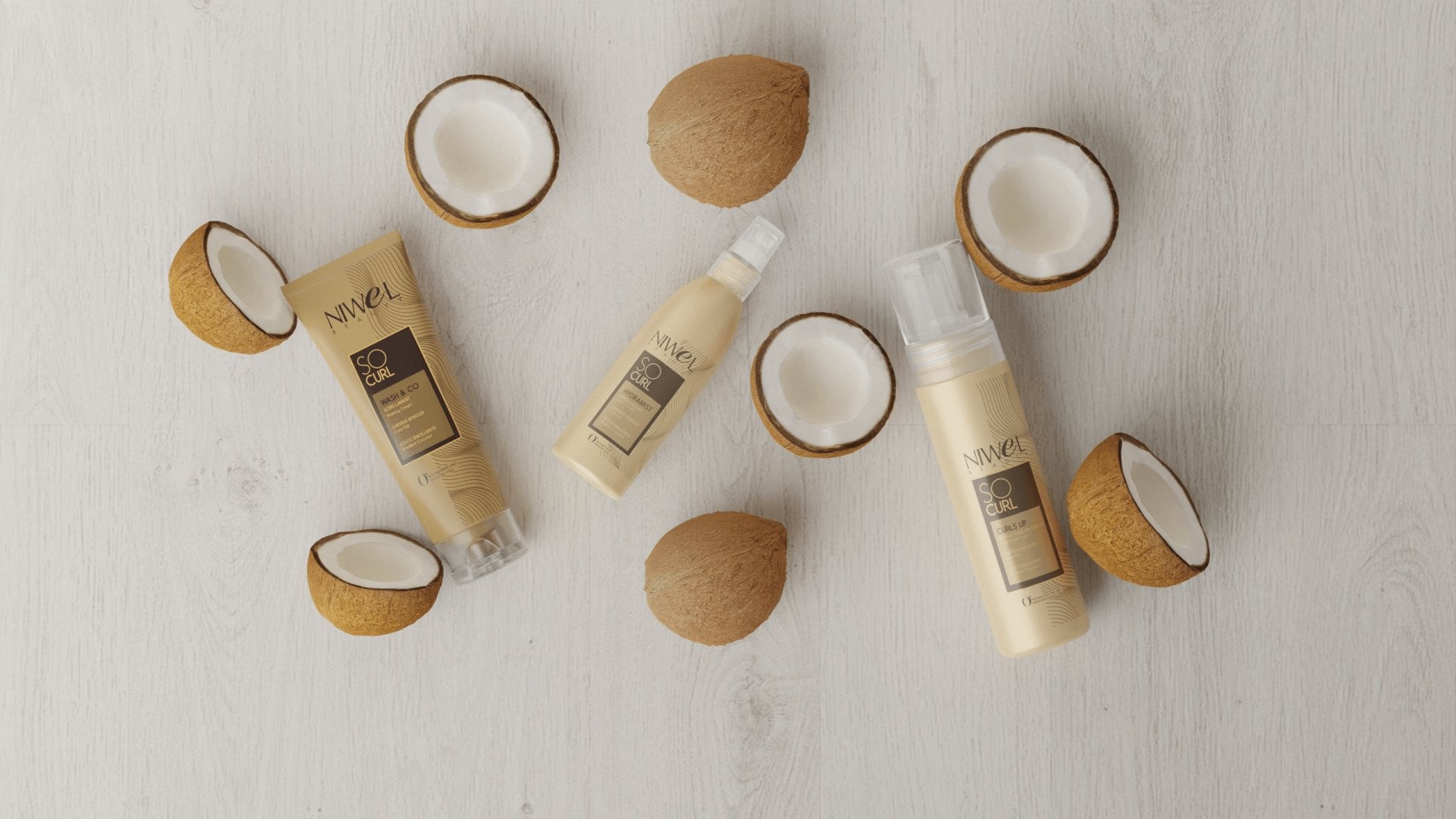 Curly & wavy hair routine
The surface of the fiber (called cuticle) is composed of cells flattened on top of each other like the tiles of a roof, these are the scales. In curly, curly or frizzy hair, these scales are sometimes "loosely tight" and open easily, which prevents water from remaining in the hair for a long time. This phenomenon, called porosity, is mainly the cause of the significant dehydration of certain curly hair.
PROFESSIONAL FORMULAS
Formulas tested and approved by our hair experts in the salon for a professional homemade result
SPECIFIC ASSORTMENT
Tailor-made hair routines for each type of texture
QUALITY PRODUCTS
Paraben-free and sulfate-free, highly nutritious and restorative ingredients for optimal effectiveness
NIWEL BEAUTY AT YOUR HOME
Secure payment, delivery in 3 to 5 days offered from 60€ of purchase in France and 120€ abroad!
SUBSCRIBE TO OUR NEWSLETTER
Be the first to receive the latest exclusives and advice from our experts